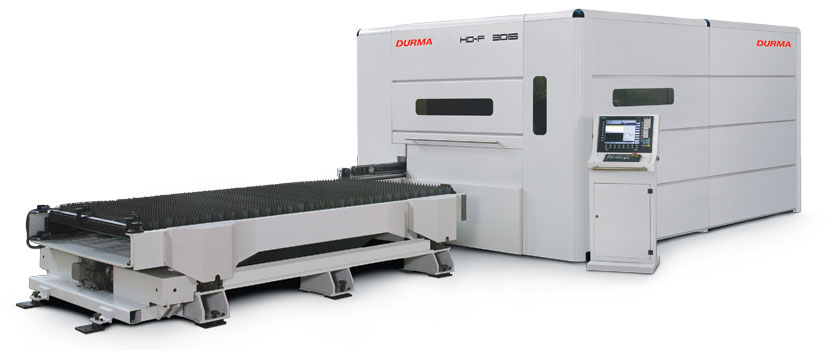 New Laser Cutting Machine…!!
Aktek New Fiber Laser Order
4 kw and 3000×1500 mm
HDF SERIES Fiber Laser Cutting Machines
Machine with fiber laser source which offer very high quality cutting and performance on a wide variety of material types with low energy consumption.​
​The laser power source of the HDF series is an all-solid-state fiber laser. This technology reduces further the maintenance requirements, and offers the lowest possible running cost with a wall-plug efficiency of 30% and without the need of any laser gas. When the application requires a broader spectrum of material types to be cut and the maximum thickness range is limited, the HDL is the ideal solution: it will cut faster at lower cost than any CO2 laser at the same laser power.
No need of gas to create laser beam​
Reflection of the laser beam is nearly zero brings along to cut nonferrous metals such as copper and brass by low power with high efficiency
Very low electrical consumption by %30 wall plug efficiency
No need of mirror adjustment and nearly zero maintenance requirement
Consistant Beam divergence
For More Information
http://www.durmazlar.com.tr/allfiles/files/durma_katalog_en/Durma_Laser_Cutting.pdf